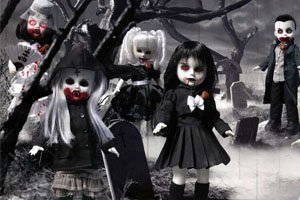 Living Dead Dolls Figures
The Living Dead Dolls are about 25 to 29 cm with a terrifying aspect. They are often based on characters from horror movies. They are presented in their gift box (some coffin-shaped).
Do you dare to take home one with you? We hope you get a good night's sleep.