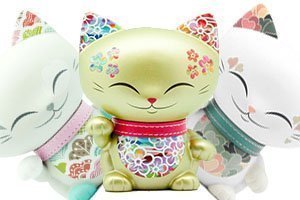 Figures Mani the lucky cat
Figures "Mani the lucky cat" are modern versions from the Chinese or Japanese lucky cat. Its Chinese name is ZhaoChai Mao and its Japanese name is Maneki Neko.
This cat delivers good luck, good fortune and prosperity.
The main feature of lucky cats is they have a raised paw.